RYCHLESCHNOUCÍ balíček
Úvod

Plenkové sestavy

RYCHLESCHNOUCÍ balíček
Schnou u vás doma plenky věčnost? Bojujete se sušákem o místo k žití? Rádi byste se sušením plen strávili co nejméně času?
...pak se na chvilku zastavte u tohoto balíčku. Jsou v něm pečlivě vybrané plenky, co uschnou fofrem i v zimě.
Rychleschnoucí plenky nemusí být nutně z polyesteru. V balíčku najdete i čistě biobavlněné, kapsovky, klasiku prefoldy, poněkud netradiční čtvercovky a svrchní kalhotky. Vyberte si podle vašich potřeb a potřeb miminka to nejpohodlnější.
Když se mě ale zeptáte na AIO plenku, která je vždycky suchá jako první, odpovím bumGenius Freetime.
V balíčku najdete i jednu noční plenku, trochu zamaskovanou, protože byste to do ní neřekli. Je to Smart Bottoms Flat Large. Nebojte se jí dát na noc samostatně (samozřejmě se svrchňáčky :)), pojme téměř půl litru. Pro velmi učůraná a starší dítka jí můzete doplnit savost Super Absorberem od Geffen Baby. Ráno ji vyperete a večer můžete použít.

Podívejte se na plenky v zápřahu v článku:

A jak že to vlastně hitparáda dopadla?

1. Smart Bottoms Flats
2. Geffen Baby Flat
3. Avo&Cado Prefold
4. bumGenius Freetime
5. Blueberry Simplex
6. bumGenius Original
7. Geffen Baby Fitted
8. Blueberry Pocket

A jak se dají tyto plenky kombinovat?
Prefoldy, flats a Thirsties Duo Inserts můžete volně prohazovat ve svrchních kalhotkách od Thirsties, případně je lze využít jako savou vrstvu v kapsovce BumGenius Original a Blueberry Pocket. Flat small od Smart Bottoms je tak malinká a tenká, že se vleze i do Freetime a Simplex plenky, Geffen Fitted s ní bude také velmi savou kalhotovkou.
Vkládačky z kapsovky od Blueberry se dají použít samostatně do svrchních kalhotek, ale savostí jsou tak excelentní, že bude kapsovce stačit jen jedna. Druhou můžete dát do bumGenius Original, když potřebujete, aby vydržela déle.
Pro flats, prefolds, Thirsties Duo Inserts i Geffen Fitteds jsou skvělé kromě Thirsties Duo Wrap i svrchňáčky Flip. Úžasně měkké, pohodlné, skvěle se přizpůsobí.
Pro Flat Large na noc vyberte Flip nebo Too Smart Cover 2.0. Zabere ve svrchňáčku více místa a potřebuje prostor. Když jí poskládáte a sepnete snappi sponkou, chybu neuděláte s AirFlow Cover Large (Xlarge pro větší děti). Balení bude měkké jako polštářek a co je nejdůležitější, bude větrat.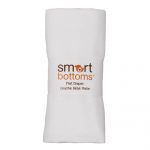 5 produktů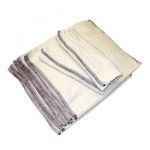 3 produkty